As great as the English Premier League was in 13-14 with superhuman Luis Suarez leading Liverpool, a feisty Chelsea in Jose Mourinho's first season back, Arsenal's fast start and the slow but steady comeback of Manchester City, the 14-15 season basically belonged to The Blues from the words Cesc and Costa.
With Mourinho's side looking so impressive and organized in the fall and the rest of the EPL having down seasons, there was talk of Chelsea having their own invincible season. But that was swiftly taken off the table in December by a Newcastle side that nearly was relegated.
This was the final season in England for both Steven Gerrard and Frank Lampard. Gerrard lost his spot in Liverpool's XI and had an infamous moment of madness getting a straight red card at Anfield against United. Lampard left Chelsea and ended up with City via New York City FC, playing some pretty good football but ending up on the wrong side of the title.
The Premier League's four clubs struggled in the Champions League with Liverpool losing in the group stage then Chelsea, Arsenal and City going out in the round of 16.
While the summer transfer market will determine exactly how these clubs look heading into the 15-16 season, it should be a fairly wide open title chase with Chelsea considered the safe favorites.
The below infographics are a summary of play for the top-7 this season in the English Premier League. The percentile rankings are out of the 20 clubs.
1. Chelsea (87 points)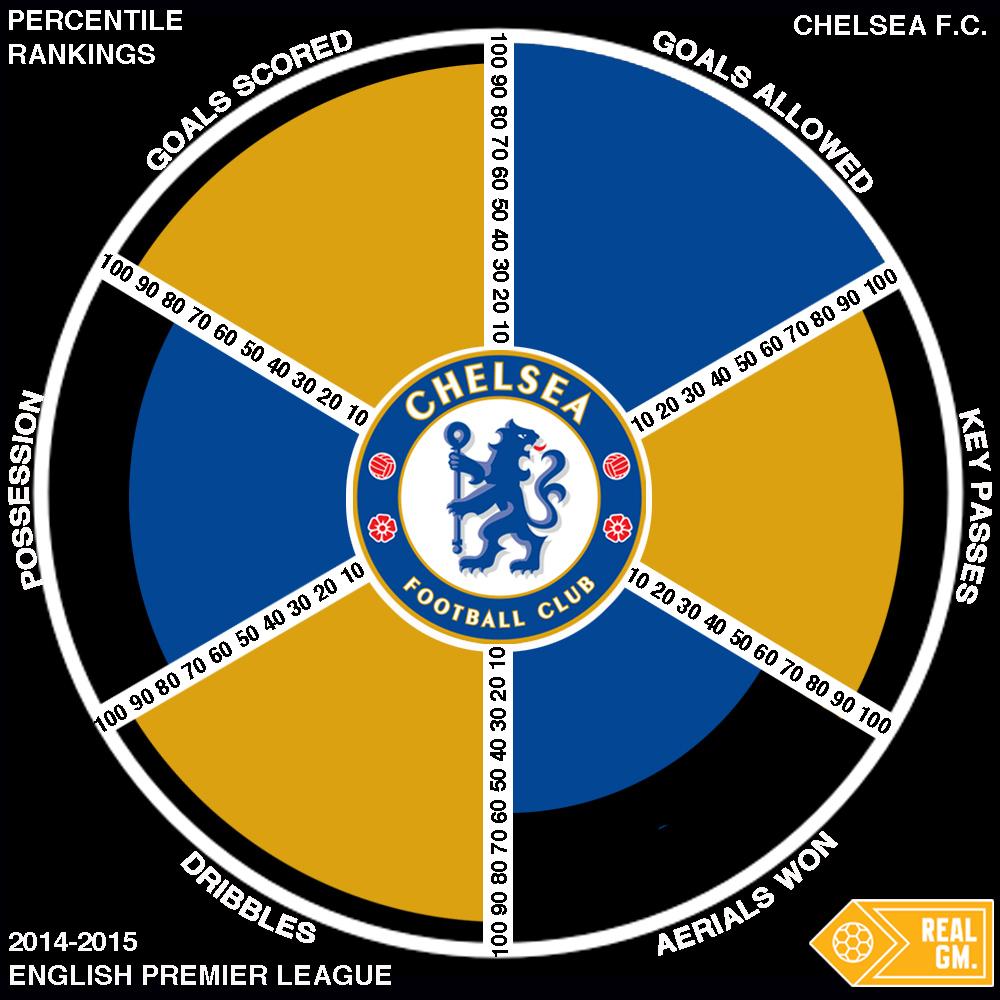 2. City (79 points)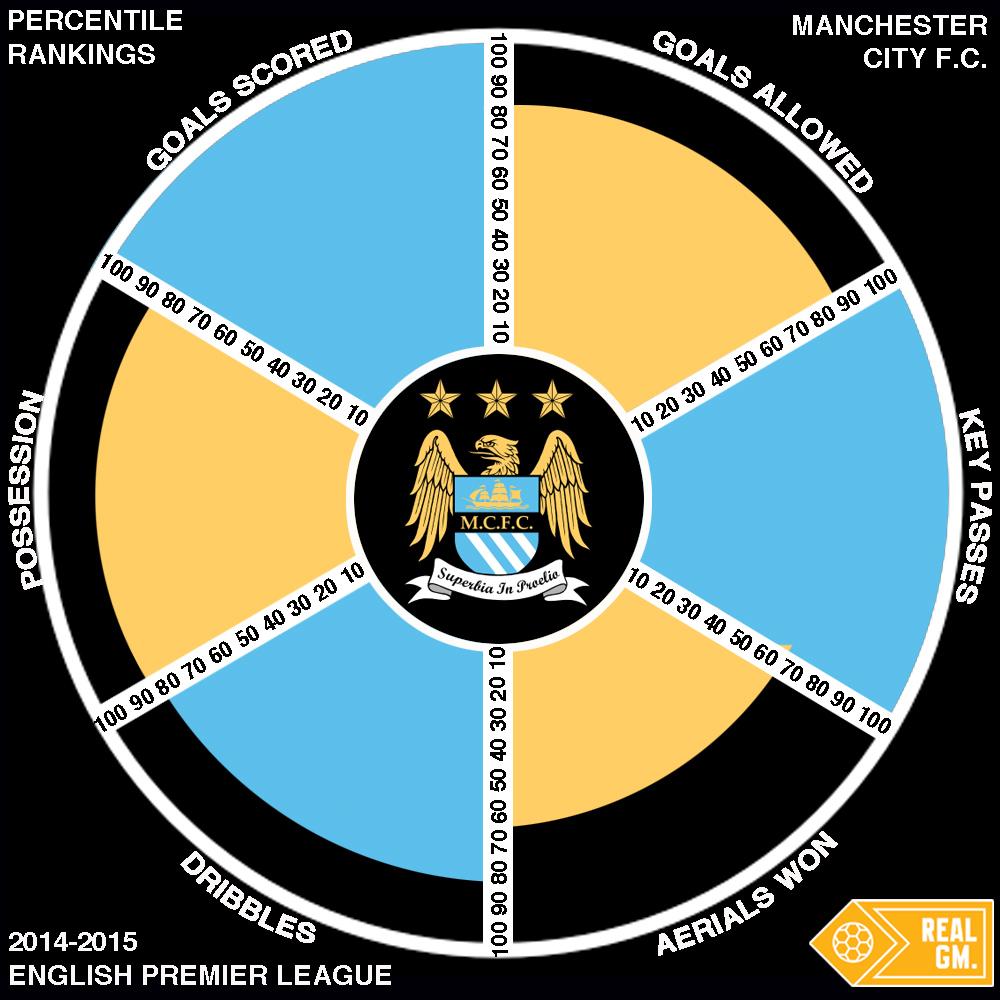 3. Arsenal (75 points)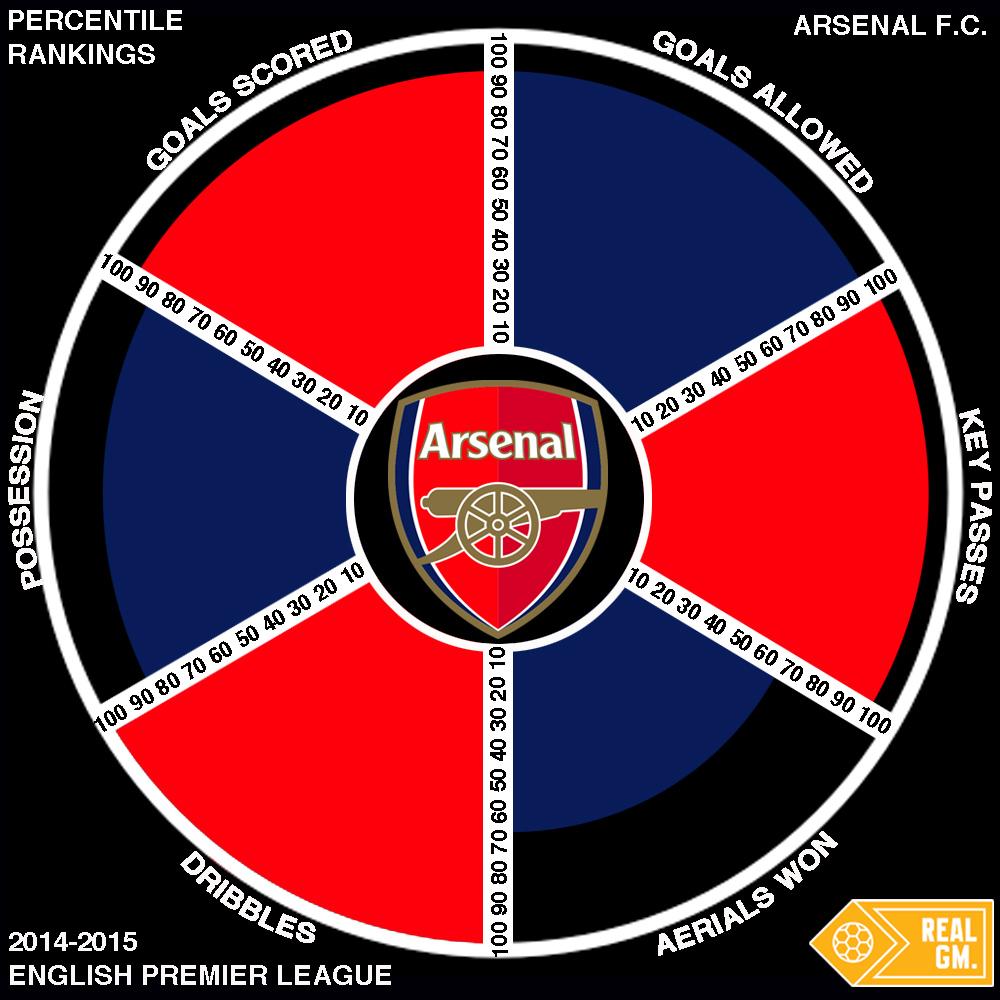 4. United (70 points)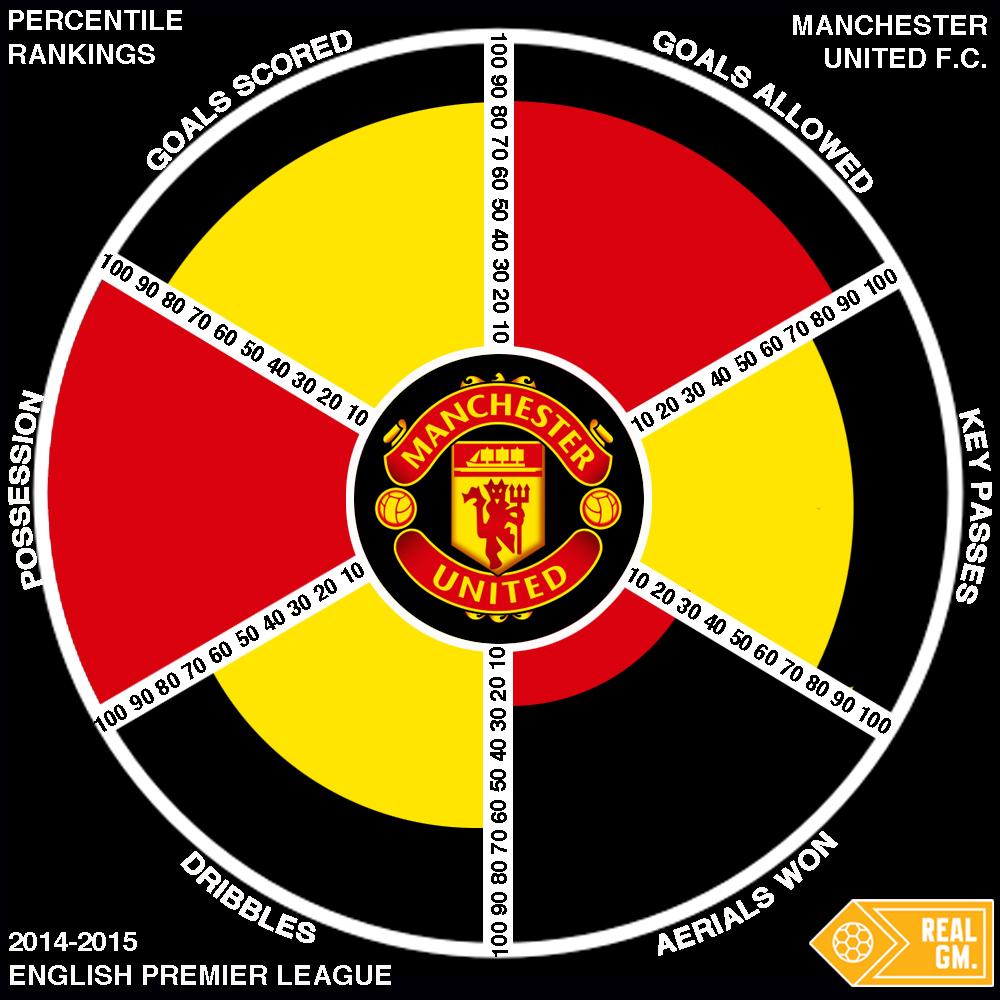 5. Tottenham (64 points)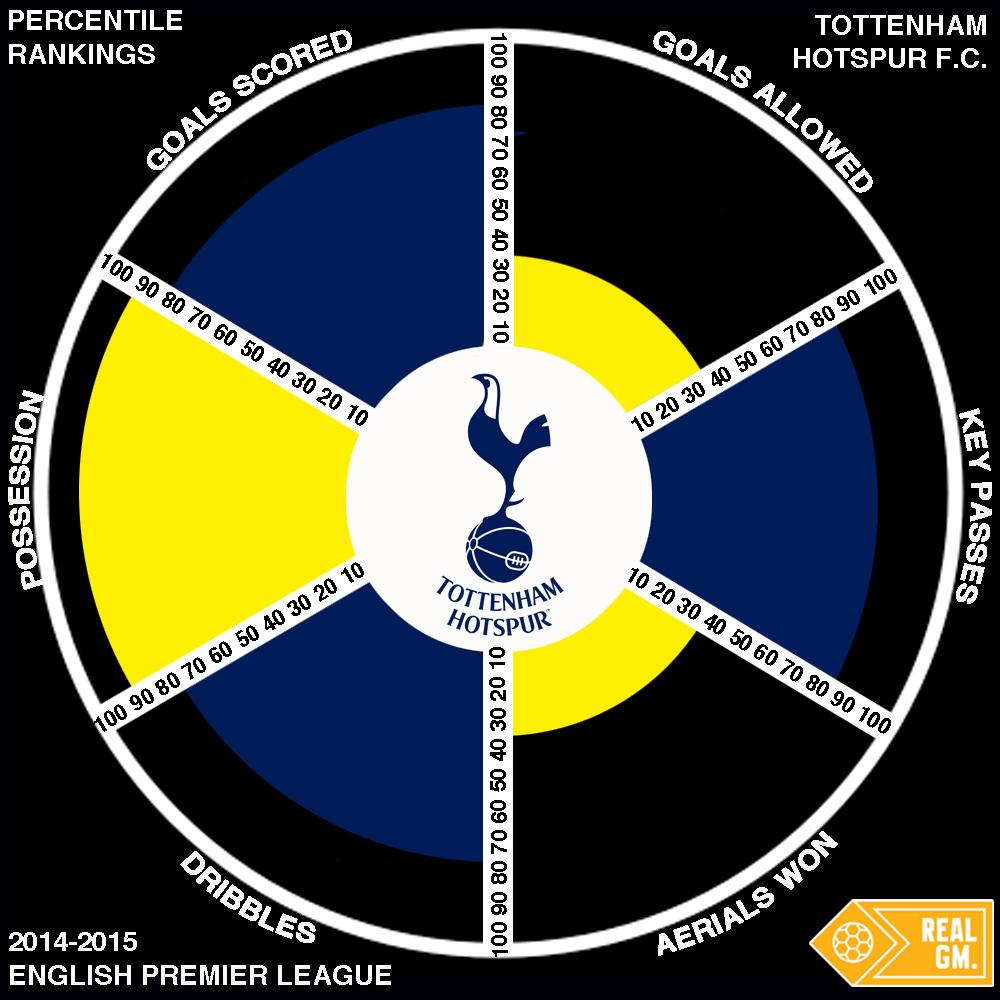 6. Liverpool (62 points)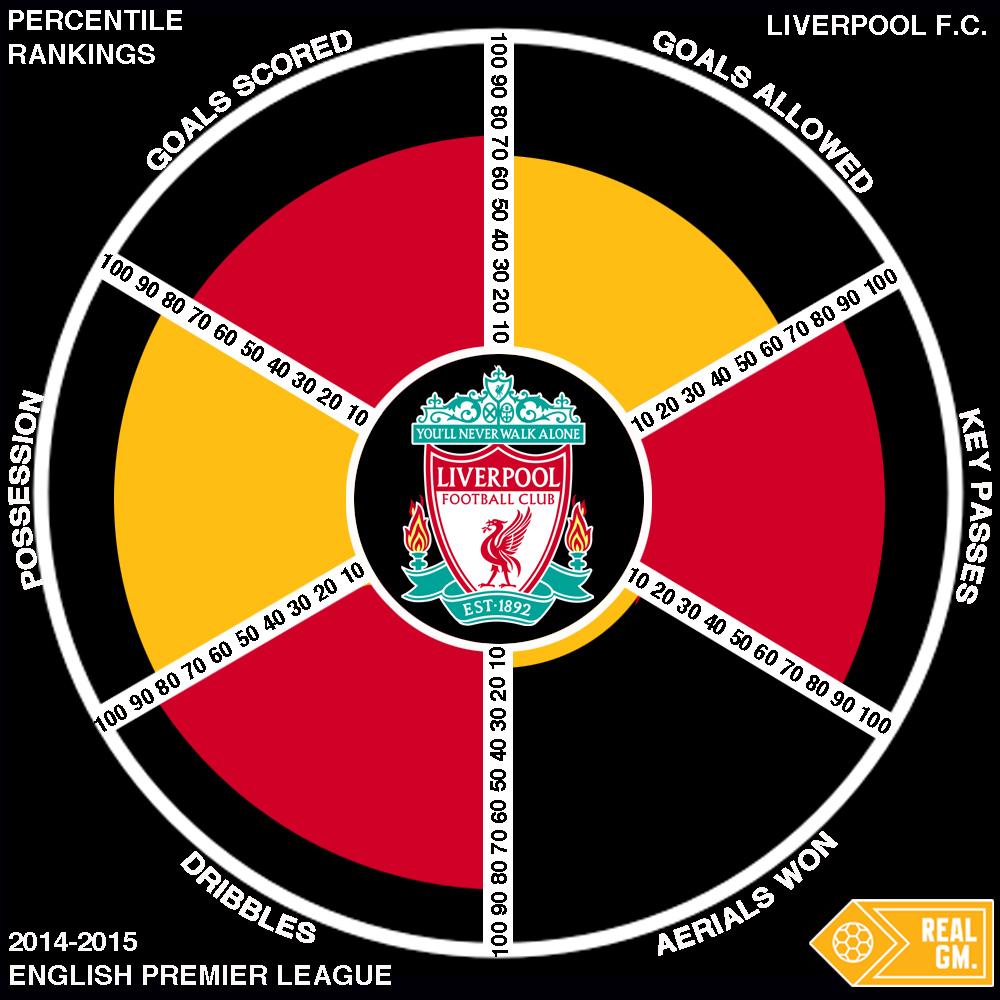 7. Southampton (60 points)