The soccer world finally gets the Pep Guardiola derby as Bayern Munich drew Barcelona for the semifinals of the Champions League, while Real Madrid will face Juventus.
Guardiola returned to Camp Nou this year as a spectator for a match between Barcelona and Manchester City, in which Lionel Messi put on a stunning display, but this will be his first time back as manager of Bayern. It will be discussed and watched in microscopic detail.
"Everyone understands how special this game is for me, for Thiago and my staff," said Guardiola. "Barcelona was our life. When you are in a semi-final then you will always face a big team. What can I say? Barcelona is my home.
"Barcelona are the best team at the moment. I am not surprised. [Barcelona manager Luis Enrique] has a lot of quality. He is a great guy and I am happy I will be facing him. Barcelona have brought in Neymar, [Luis] Suárez. They have a new coach. Other than that they play still the same, with the same mentality."
The first legs will be play on May 5 and May 6, followed by the return fixtures on May 12 and May 13.
For Barcelona to win the Champions League, they will have to defeat their former legendary manager and then very possibly their biggest rival in what would be a Clasico in Berlin.
Reaching the Champions League semifinals has become a common errand for Real Madrid (five in a row), Bayern (five out of the past six) and Barcelona (eight of ten).
The below infographics are a summary of each club's play this season in the Champions League. The percentile rankings are out of the 32 clubs that reached at least the group stage of the Champions League this season.
Bayern Munich vs. Barcelona (infographic comparison)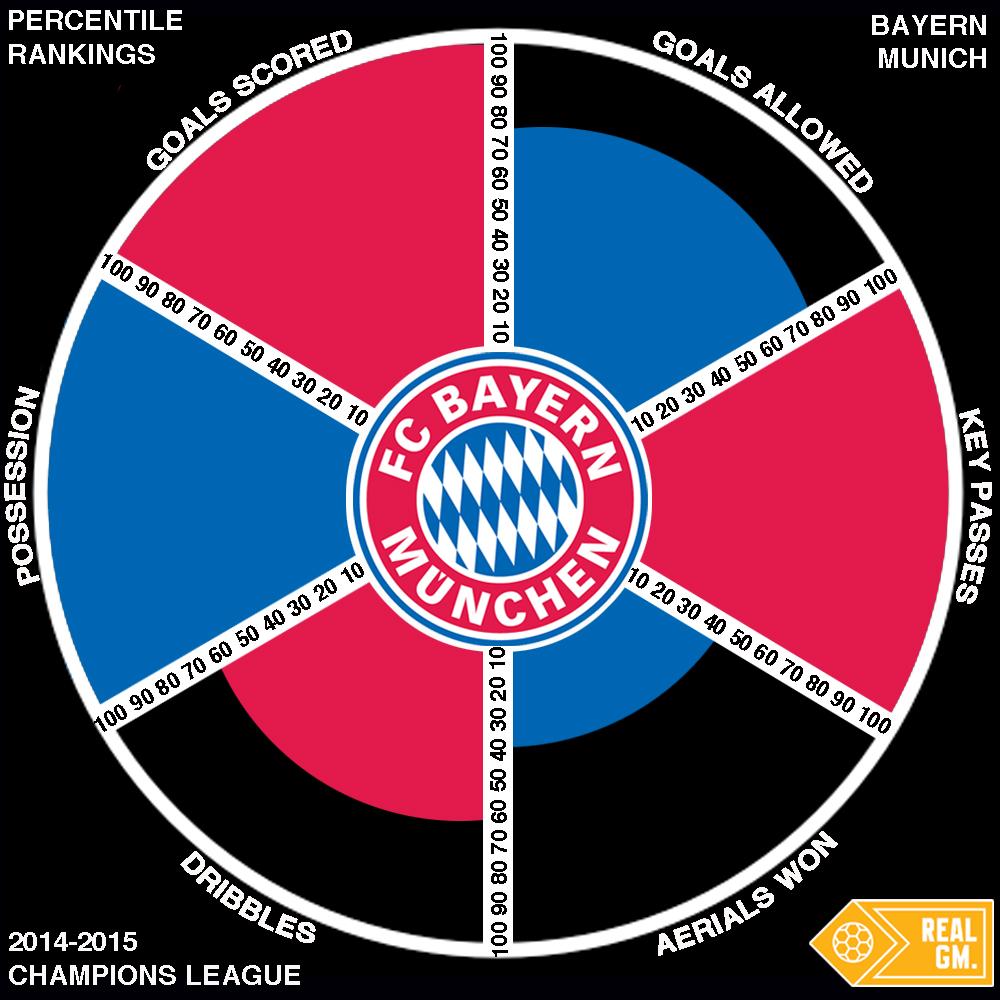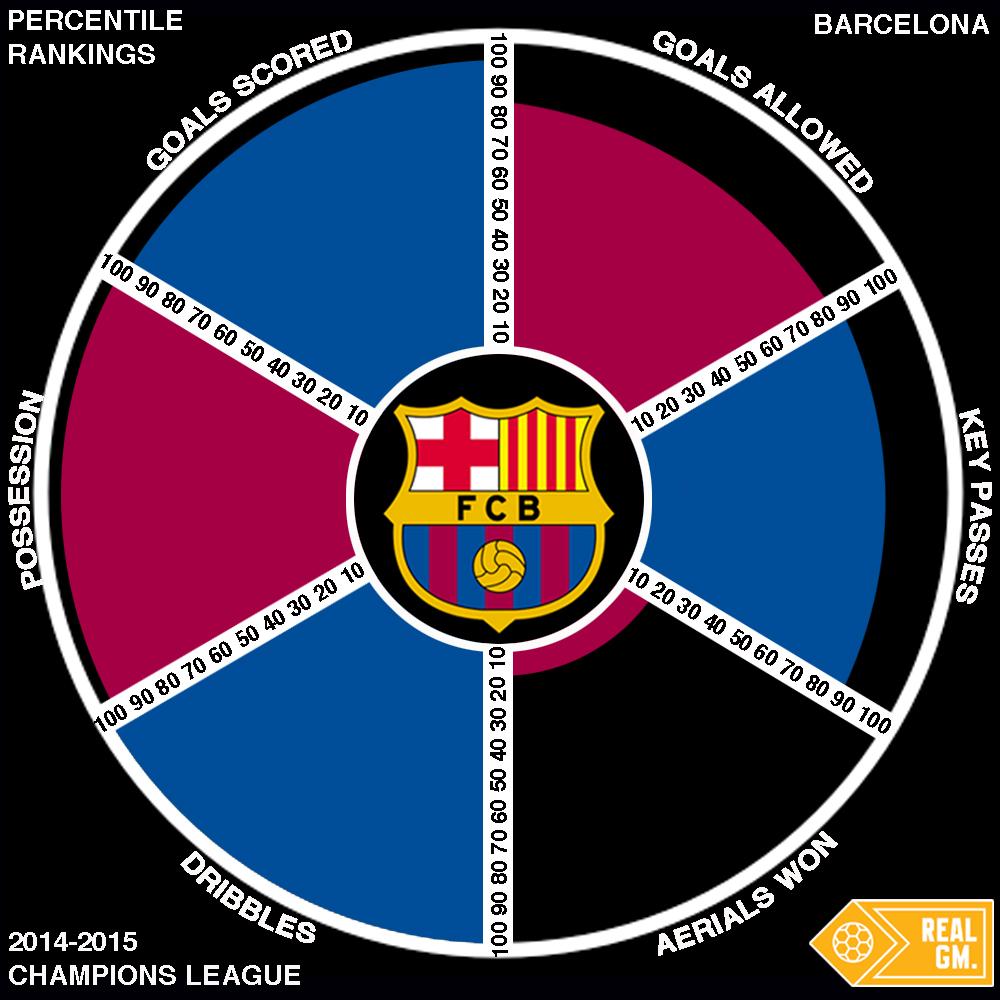 Bayern and Barcelona unsurprisingly dominate possession and score as many goals as club in the world, but there are some revealing differences in this side-by-side comparison.
With Franck Ribery and Arjen Robben missing much of the season and their attack more reliant on Thomas Muller, Bayern have had fewer dribbles. Their scoring chances are more likely to come from a through-ball on a run by Muller or Robert Lewandowski than a take-on from the wings as was the case previously. Thiago's return opens up this element for Bayern as he's averaged four successful dribbles in his two Champions League matches.
Without Xavi as their metronome, Barcelona has become more of a dribble-focused club, which is of course a logical luxury with Lionel Messi and Neymar in their XI. Messi is averaging 7.1 dribbles per game, which is second in the competition behind Eden Hazard.
Real Madrid vs. Juventus (infographic comparison)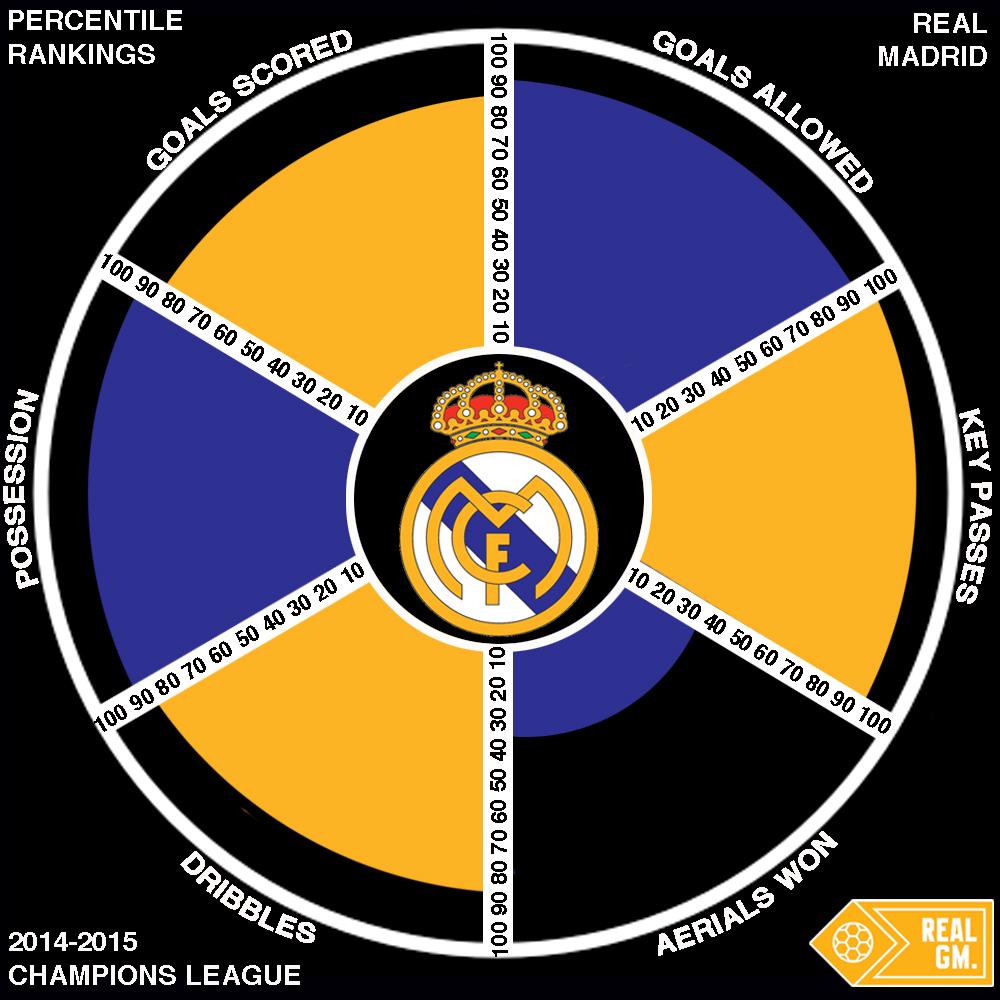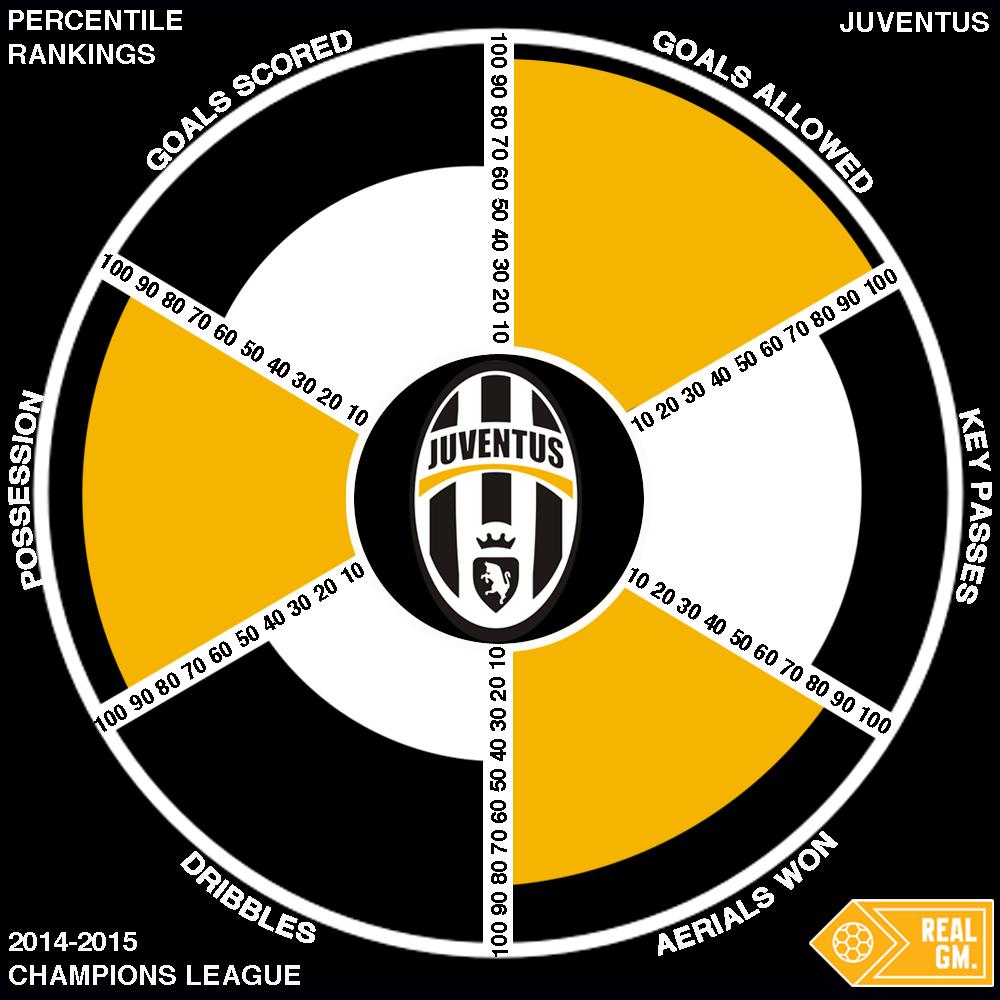 Both Real Madrid and Juventus have done a better job at goal prevention than the two clubs in the other semi, which is how they each advanced with 1-0 aggregate results against Atleti and Monaco respectively.
Real Madrid will be heavy favorites if they can get some of their regular XI back, but not having Luka Modric is a certainty that will hang over Carlo Ancelotti's side. By every measure, Real has been a vastly better club this season when Modric has been in the lineup.
The same has been true when Isco plays and sees a good percentage of the ball. In the second leg against Atleti, Real began to have better scoring chances when Isco had space and opportunities to create. He leads Real Madrid with four successful dribbles per match and his type of playmaking will be critical in unlocking what will be a compact and organized Juve defense.